Get The How To Start A Fight Seminar For FREE
The moment my opponent attempted a foot sweep in the early seconds of the match, I knew he was better at takedowns than me. Although my opponent didn't score the takedown, his timing was fantastic and he forced me to scramble to avoid giving up the points.
It was the semi-finals of the Europeans, so the slightest mistake could've cost me the shot as the gold.
Rather than butt heads with a superior takedown player, I switched strategy and pulled him straight into my guard game. From my guard, I was able to tie him up in knots and secure the victory despite being nearly knocked unconscious partway through the match.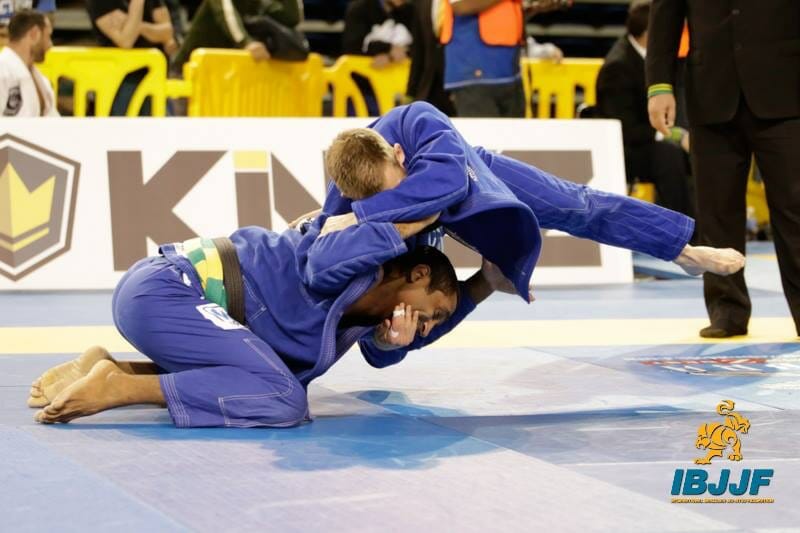 If I'd continued with my initial takedown game plan, I probably would've been tossed on my head, lost the fight, and my chance at European gold. That's how important starting a fight can be, particularly when you and your opponents skill-levels are similar.
If you start the right way, you can put your opponent under pressure and be ahead before they know what's happening. On the other hand, if you start the wrong way, a Jiu Jitsu match can be a miserable, uphill battle, and end in crushing defeat.
This understanding of how to start a match is something Chelsea and I regularly teach and it's a big part of why our students do so well in competitions.
Starting a BJJ match is an often neglected…
Unfortunately (and thankfully for our students), how to start a match is an often a very neglected area of Jiu Jitsu instruction.
So we decided to do something about it. A short while ago, Chels and I taught an open seminar covering the three scenarios you'll encounter at the start of a match, plus the best way you can use each to your advantage.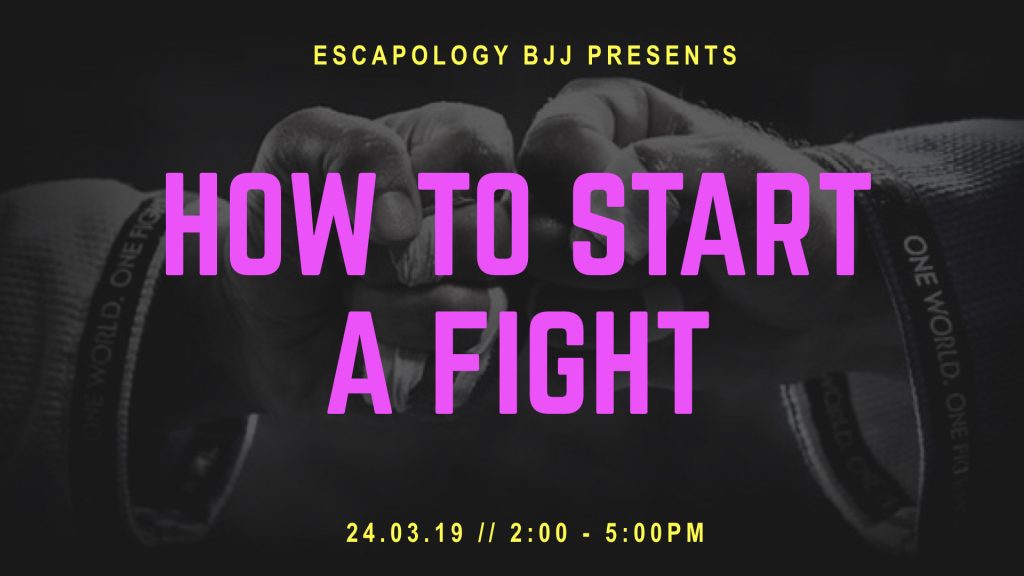 Now, we didn't expect this seminar to popular despite it being such an important area of Jiu Jitsu. After all, starting a match isn't really 'sexy' Jiu Jitsu, but how wrong we were lol…
The seminar sold out super quickly and we were still getting messages asking to register up to the day of the seminar.
Rather than cram more people onto already busy mats, we decided to make the footage available to anyone who wants it.
So what does the seminar cover?
So what does the seminar cover? Good question! The simple answer is sooooo much technical and strategic info on starting a match the right way. Broadly speaking the seminar is broken down into three sections.
Part One covers the gripping strategies and the best takedowns for BJJ. Check out this short sample from the seminar of an important gripping strategy and takedown entry.
Part Two covers guard pulling including the correct mechanics for pulling guard and why you need to know the double pull. Check out this short sample covering a key guard pulling concept:
Part Three is all about strategy and covers when you should pull guard, how to cheekily steak two, and what to do when it all goes wrong.
Obviously, that's a very brief outline and there's a lot more covered in the is 70+ minutes of footage.
So what's the cost?
For a limited time, you can get the seminar and bonuses for only:
£27
FREE
All you need to do is click the link below, and complete your information. As soon as you've done that and you'll get instant access to all the videos.
If you want to learn the best way to start a Jiu Jitsu match, this is for you.