Training No Gi BJJ in Cambridge just got a little easier! From the 19th January 2022, Escapology will be adding two additional No Gi grappling classes to our schedule.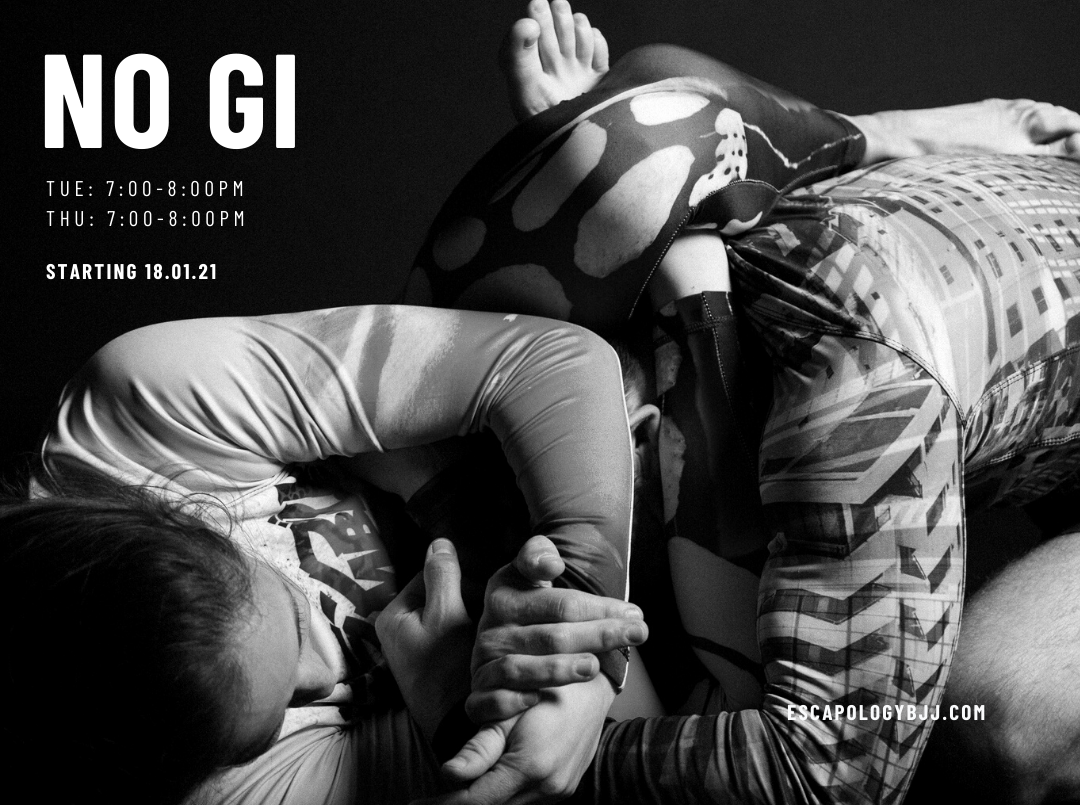 In case you don't know, No Gi BJJ or Submission Wrestling is form of BJJ training without the Gi. Due to the reduced friction and rulesets, often No Gi grappling can be a lot faster paced and more dynamic.
The new classes will be held on Tuesdays and Thursdays at 7:00 PM and will be small-group classes limited to eight people. By keeping class size small, attendees will get greater individual coaching and avoid over crowding the mats.
Members can book classes now HERE and if you'd like to start BJJ classes in Cambridge with us, click the button below to get your FREE trial.