If you've ever been injured, you'll know how frustrating it is to take time away from the BJJ mats. However, a lot of injuries are preventable by developing mobility and some simple prehab exercises.
Unfortunately, mobility and prehab are often overlooked as they're not as they can be confusing and you have no clear picture of what you should be doing and when.
To help you get a better understanding of the common injuries that can happen, how they can be avoided, and the best ways to improve your mobility, we have the guys from Bulletproof For BJJ coming down to teach as seminar.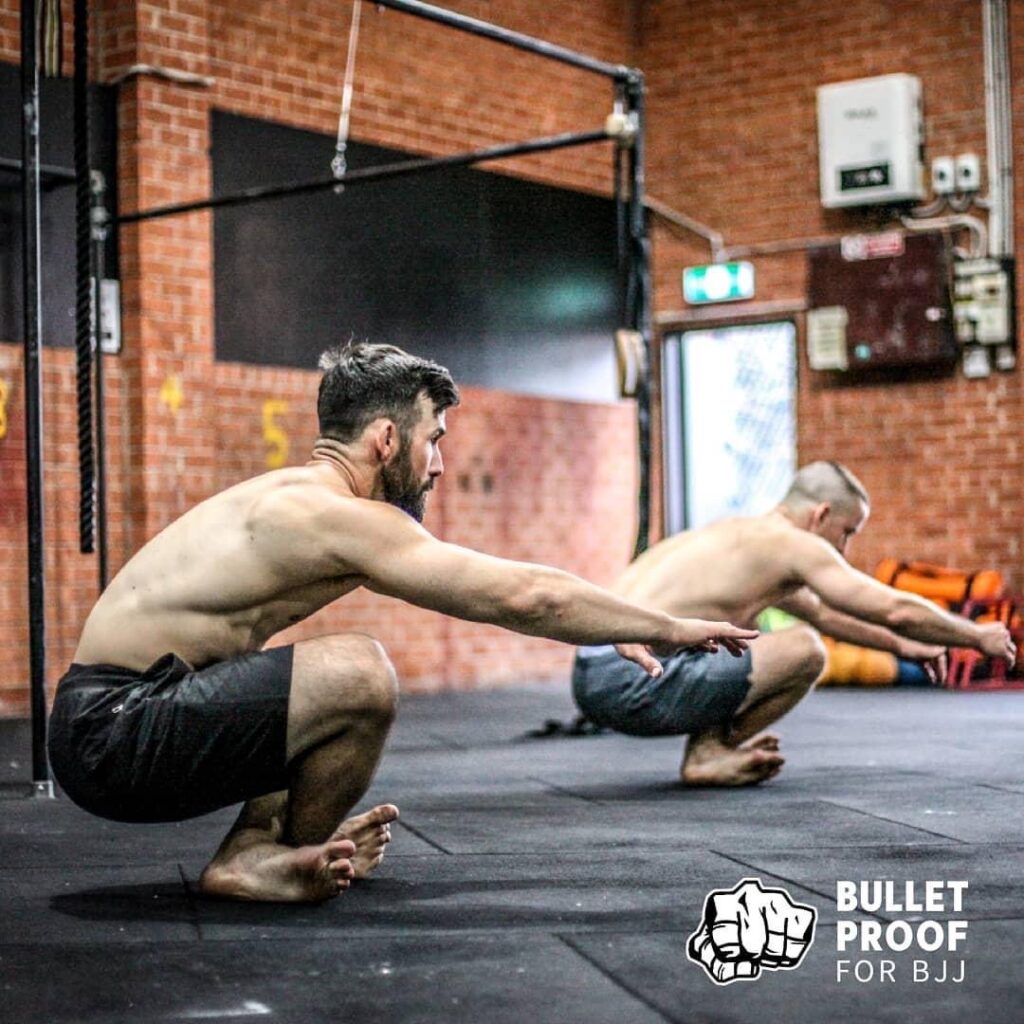 The seminar will take place on Wednesday 17th August at 6:30pm at Escapology BJJ in Cambridge and will focus on four main areas:
Create a personalised Mobility checklist to identify their injury blindspots
Learn how to correct the 3 biggest causes of injury for BJJ athletes
Build their own specific Warm Up & Cool Down Routines to improve recovery
How to improve Hip Flexibility for better Top game & Guard retention
The seminar is limited to 30 people and costs £30, but if you'd like to feel better and avoid future injuries, I'd highly recommend you attend. To register and secure your place click the button below:
(Don't forget to add your name and email to the notes so we know who's registered)