From Tuesday 29th November to Thursday 8th December 2022, we have five of the Europe's best instructors coming to Escapology BJJ in Cambridge to teach seminars.
Here's a brief rundown of the instructors and when they'll be teaching.
Tommy Langaker, 29th November
Having won Europeans, Abu Dhabi Pro and countless other BJJ competitions, Tommy is Europe's most successful and active competitors. However, unlike many successful athletes Tommy's game is incredibly fast paced and always highly entertaining to watch.
Tommy will be covering the Matrix back attack system and key master guard.
---
Chelsea Leah, 1st December
Chelsea is one of the head coaches at Escapology BJJ. A black belt under Andre Galvao and medalist at at every major competition as a black belt, Chelsea has had an incredibly successful BJJ career and despite being a full-time coach and mum, still competes at the highest level.
Chelsea will be teaching part of her No Gi game
---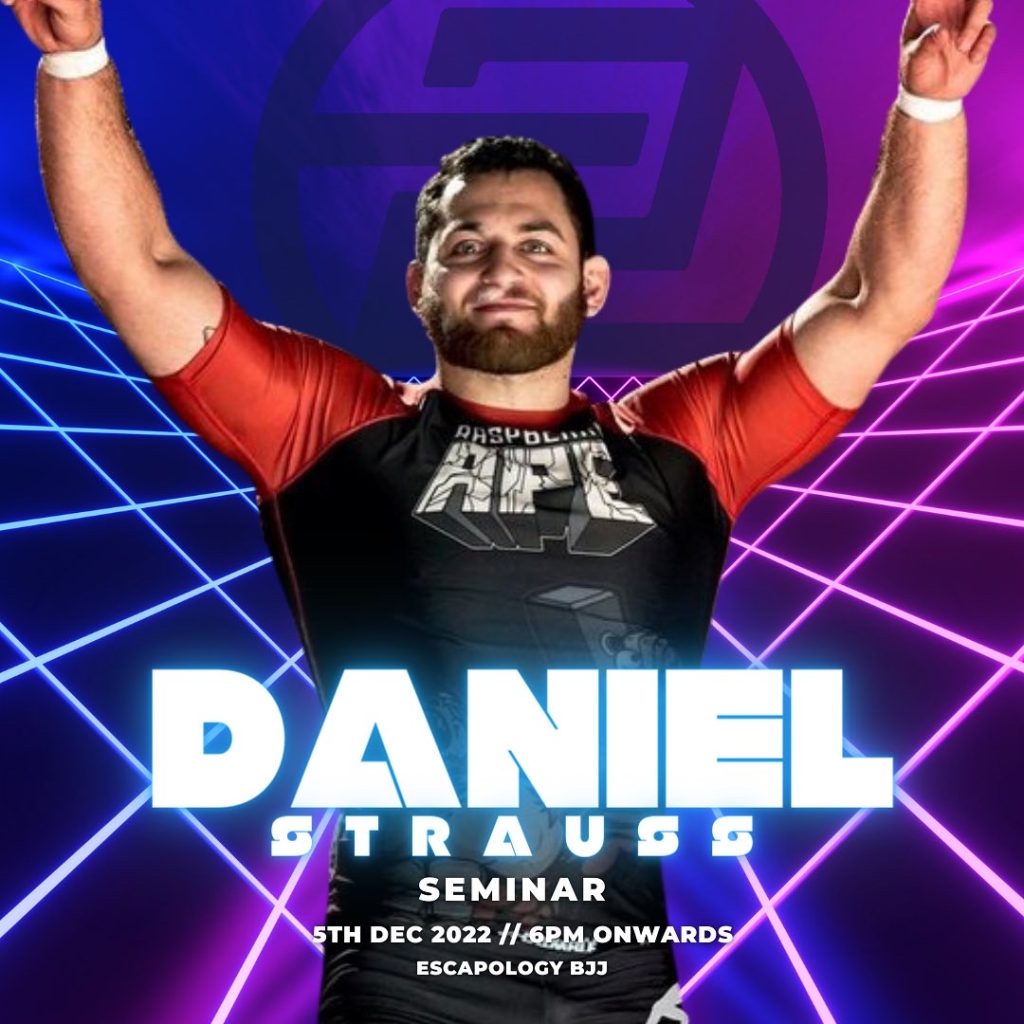 Dan Strauss, 5th December
Dan AKA the Raspberry Ape almost needs no introduction. Despite only just turning 30, Dan has been on the top of the UK grappling scene since the early 2000's and has competed all over the globe in competitions like the ADCC, Polaris, and Quintet.
Dan will be teaching his patent guillotines.
---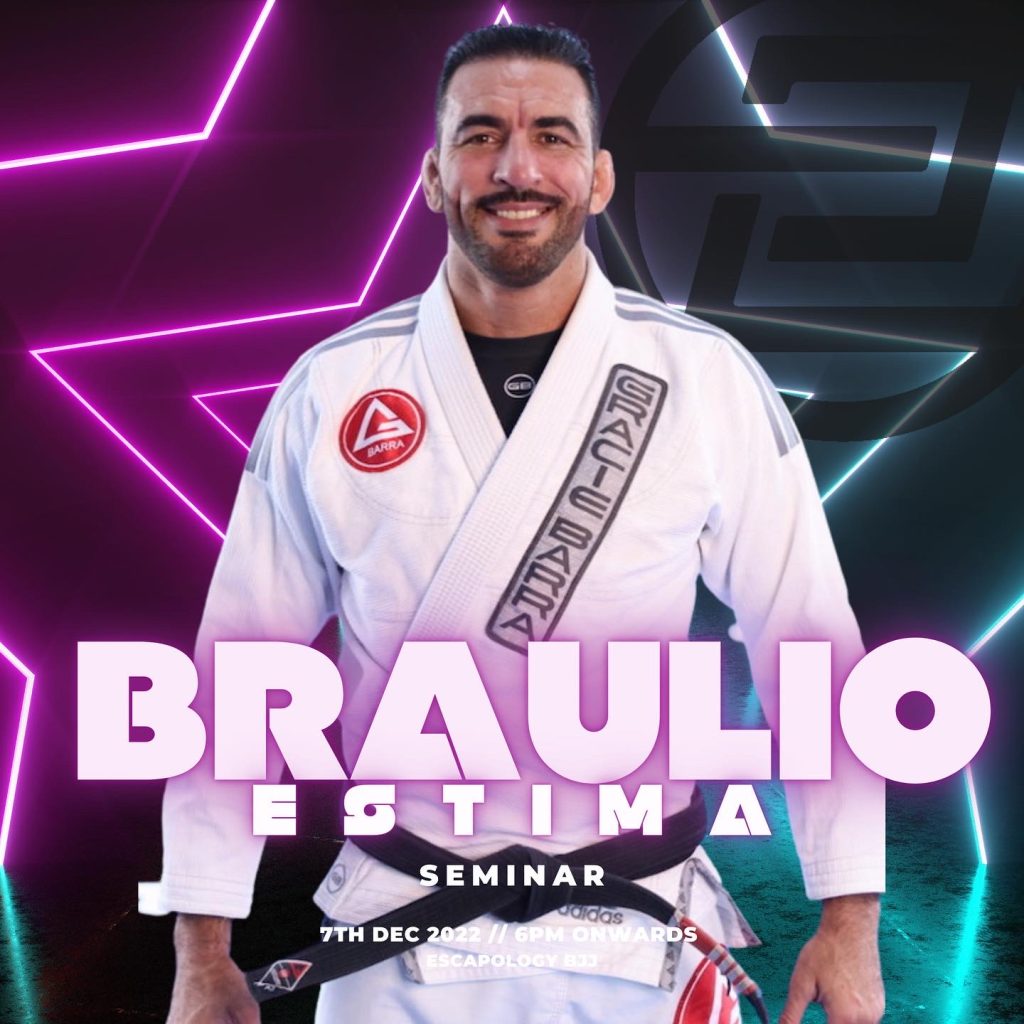 Braulio Estima, 7th December
Braulio is a legend in the BJJ community. He is a four time BJJ world champion, ADCC weight and absolute champion, and has countless other accolades to his name.
Braulio is also considered by many to be one of the top instructors in the world and his seminars always jam packed with amazing technique and good times. Braulio will be covering his devastating leg lock game.
---
Tom Barlow, 8th December
The final seminar in the series will be Tom Barlow. Along with Chelsea, Tom is one of the head instructors of Escapology BJJ. On top of that, Tom has won No Gi worlds 3 times, competed in the ADCC finals, represented the UK in the world grappling games and is one of the most successful competitors to come from the U.K.
Tom will be sharing part of his highly technical BJJ game.
---
All the seminar series will take place at Escapology BJJ in Cambridge, U.K. and each seminar is limited to 40 spaces. To secure your place, choose your option below:
1x
Seminar
---
Admission to one seminar of your choice.
2x
Seminars
---
Admission to two seminars of your choice. (save £5)
All
Seminars
---
Admission to all the seminars in the series. (save £100)
(Send your seminar choice(s) to a team team@escapologybjj.com)